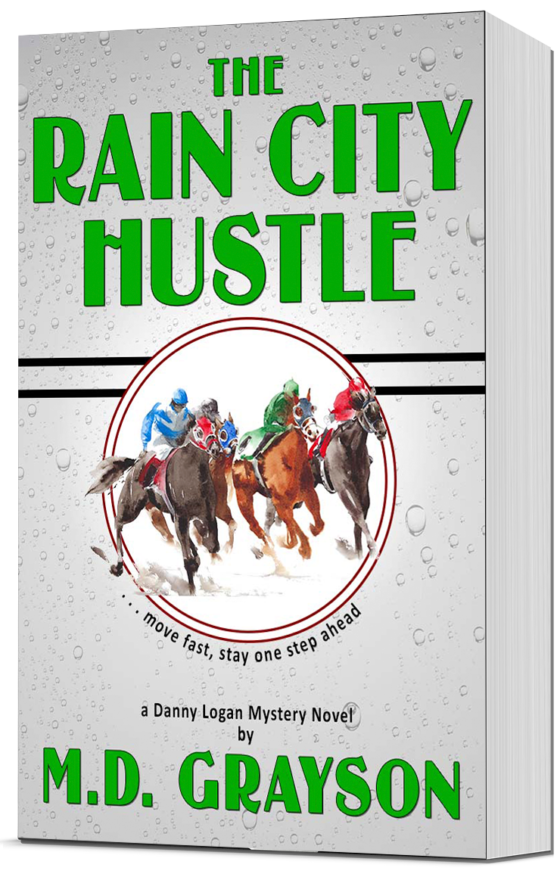 Order The Rain City Hustle here.
Wedding bells are about to ring for Seattle private investigators Danny Logan and Toni Blair. The date's four weeks out and this time there will be no more delays, no more postponements, no more excuses.  Nothing will stop them.  But then . . .  . .
Danny bumps into an old army buddy at Starbucks one morning.  Her father's prize  French Impressionist painting has been stolen off the living room wall of his Bellevue condo by her conniving boyfriend, who had the bright idea to use it as collateral for a business loan.  Trouble is, the lender he chose is a notorious loan shark who knows all about how valuable the painting is and he doesn't want to give it back.  Logan PI  is her last chance to recover the painting before it's gone for good.
In an unlikely pairing, the Logan PI team joins forces with Henry Parker – America's most famous practitioner of the "big con" in a rollicking, off-the-wall tale that will remind you of The Sting. From the country club to the race track to the tech centers of Seattle, in order to pull it off, they'll have to  "move fast and stay one step ahead".
Sign me up for news about M.D. Grayson books, news, and new releases.